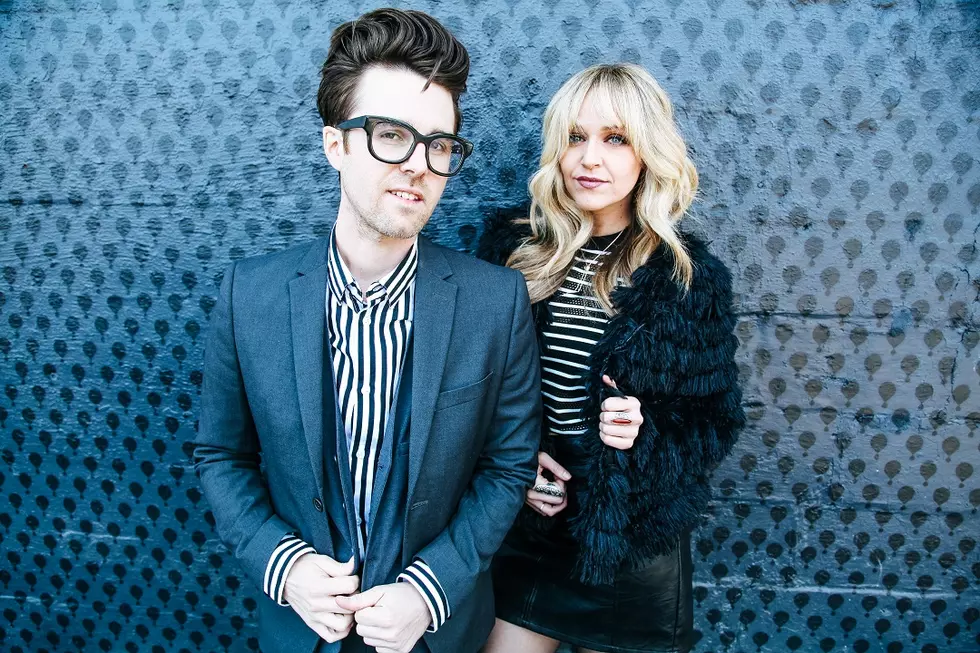 Towne, 'Avalanche' [Exclusive Premiere]
Courtesy of Nashville Music Media
Rising duo Towne have a new song to share with readers. Press play below to hear "Avalanche," premiering exclusively on The Boot.
Towne -- made up of Steevie Steeves and Jon Decious -- describe their sound as a mix of folk, pop, country and rock. The two met as solo artists at the Horse & Writer songwriting camp, run by country singer Skip Ewing in Wyoming; they realized they lived across the street from each other back in Nashville, and a friendship (and musical partnership) began.
"Jon was a breath of fresh air," Steeves says. She hails from Pennsylvania, while he is a Southern boy who previously played in a punk rock band, then in a country band with Kelby Ray of the Cadillac Three, Margo Price's drummer Dillon Napier and singer-songwriter Caitlin Rose. Adds Steeves, "His punk country mixed with my pop soulness is a very interesting dynamic, and it is what it is. It's definitely different."
"Avalanche" is one of the tracks on Towne's upcoming Audacious EP; Steeves and Decious co-wrote and co-produced the project with Bonnie Baker and Ryan Peterson
"It's an emotional rollercoaster, really, but it's open and it's honest, and that's what we were all shooting for from the start," Towne say of the EP. "It was the most fun, painless and natural recording experience either of us have ever had. It's got our signature folk'd-up vibe with a punch -- more colors, more energy."
Listen to Towne, "Avalanche":