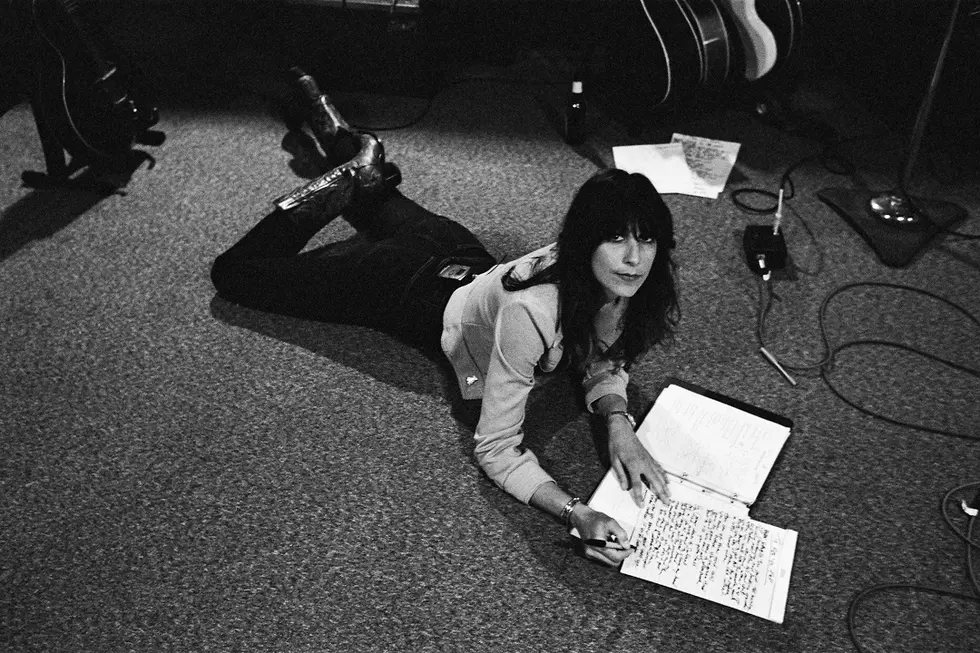 Nicki Bluhm, 'To Rise You Gotta Fall' [Exclusive Album Stream]
Photo by Noah Abrams, courtesy of Big Hassle Publicity
The two years during which Nicki Bluhm wrote her new album To Rise You Gotta Fall were full of upheaval: After separating in 2015, the singer-songwriter and her husband Tim -- a member of her band the Gramblers, as well as her co-writer, musical director and producer on all but one of her previous albums -- officially divorced in 2017. Then, Bluhm made a spur-of-the-moment decision to move from her native California to Nashville, Tenn.
Not surprisingly, the resulting songs "are quite personal," says Bluhm. The record is due out on June 1, but Bluhm is giving The Boot's readers an exclusive first listen to the entire project; scroll down to hear it.
"These songs ... are the conversations I never got to have, the words I never had the chance to say, and the catharsis I wouldn't have survived without," Bluhm says. "I had lost my partner in so many ways ... and all of a sudden, I was left on my own, to start my own engine. It was really intimidating and scary."
Bluhm found support from her family and friends, of course, and also from her management team. Musically, she found Nashville "inspiring" and "intoxicating," and struck up a working relationship with producer Matt Ross-Spang.
"I really needed someone who was going to take the reins and have a vision for the album, and he really did," Bluhm says. "I was looking for a clean slate; the only baggage I wanted to bring into the studio were the words to the songs I was singing. I wanted it to be a fresh experience; I didn't want to even have history with anyone in the room that would pull me into old habits or ways of thinking."
So, Bluhm, Ross-Spang and the assembled studio band -- guitarist Will Sexton, drummer Ken Coomer, organ player Al Gamble, pianist Rick Steff, bassist Dave Smith, background vocalists Reba Russell and Susan Marshall and string arranger Sam Shoup -- headed to Sam Phillips Recording in Memphis. There, they recorded live.
"[W]e didn't do that many takes of each song. The final versions we ended up with were all one take," Bluhm shares. "It was really refreshing to go analog. It minimized overthinking and second-guessing, [and] forced us all to stay in the moment and play from the heart ... Throughout the session, there was a lot of listening and trusting."
To Rise You Gotta Fall features 11 tracks, including a cover of Dan Penn's "I Hate You" and two songs co-written with Ryan Adams. Bluhm calls working with Adams "really a joy," and explains that it happened spontaneously, allowing for "this free, open dialog that was almost conversational."
Listeners will be able to piece together a timeline of Bluhm's divorce through the songs on To Rise You Gotta Fall: "How Do I Love You" is the first song she penned for the record, and finds her trying to fix her marriage, while the title track is full of a hope that comes from, in Bluhm's words, "a lot of therapy, contemplation, time, self-help and healing." "Battlechain Rose" is a song about dealing with the breakup, and "The Last to Know" is Bluhm asking "the question I was begging to ask but not yet able to."
"The whole thing has definitely been a learning experience, and I'm hoping that once the record is out, I'll start to feel a lightness and really experience the final stages of healing," Bluhm says. "I'm rediscovering my authentic self, and that feels really good ... I'm not going to lie and say it's totally comfortable or that I'm completely at peace, but I'm trying to live in the moment and trust the universe to take me where I am meant to go."
Listen to Nicki Bluhm's To Rise You Gotta Fall