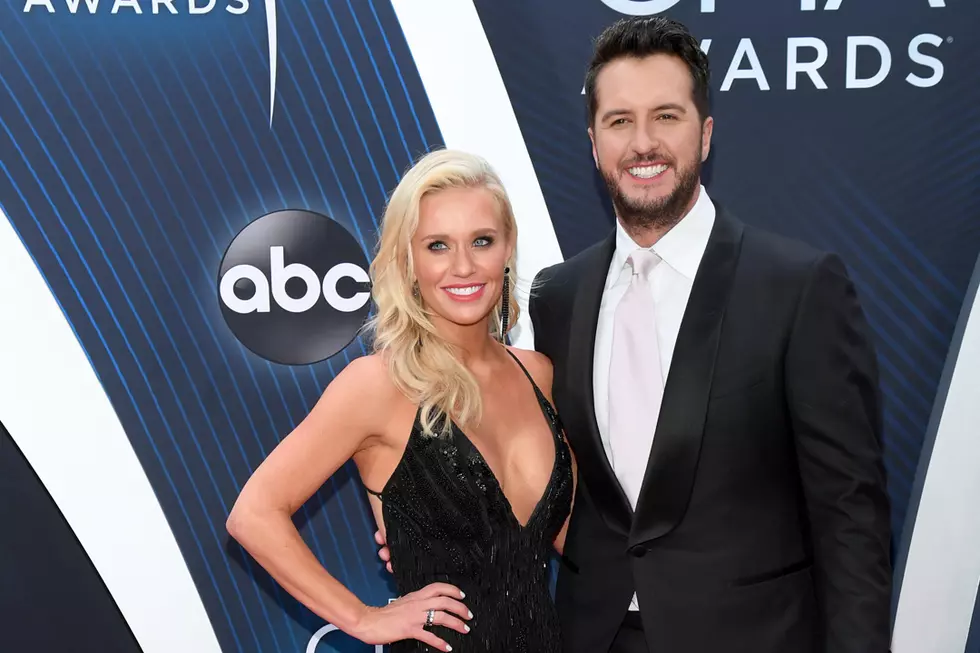 Of Course Luke and Caroline Bryan Looked Amazing on the 2018 CMAs Red Carpet
Jason Kempin, Getty Images
Have Luke and Caroline Bryan ever gotten it wrong at the CMA Awards? The superstar and his wife walked the CMA Awards red carpet in a classic ensemble made modern.
Luke Bryan was in a black suit with a necktie as white as his teeth. Caroline stunned in a sleeveless black gown with plunging neckline. Her blonde hair poured over her shoulder as the couple posted for dozens of photos on the CMA red carpet. Is this country music's most photogenic couple?
By the end of the night Bryan will learn if he's the 2018 Entertainer of the Year. Artists think he is. Earlier this week nearly 60 voted during an anonymous artist survey, and he edged out Kenny Chesney. A win would give him three Entertainer of the Year awards at the CMAs.
Bryan also opened the show with a version of "What Makes You Country?" that featured a half dozen or so of country music's hottest newcomers. He's truly been a friend to country music's next generation, taking rookie after rookie on tour with him during the last several years. "What Makes You Country?" is the title track from Bryan's most recent album. He was one of a number of superstars to walk the red carpet.
See More Pictures from the 2018 CMA Awards Red Carpet