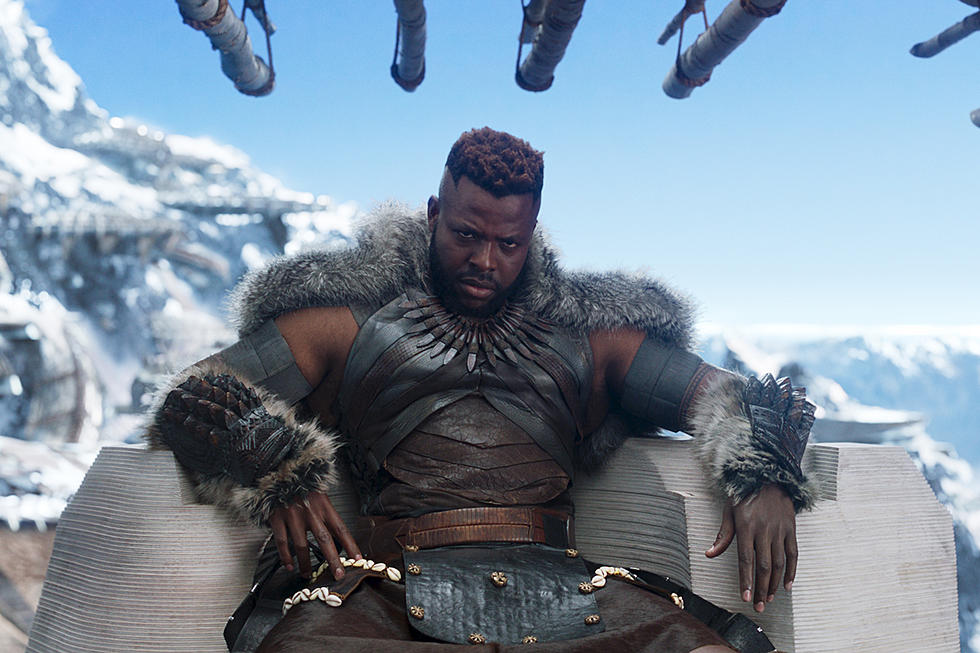 M'Baku Joins the Avengers in the New 'Infinity War' TV Spot
Marvel
True to its billing as the biggest Marvel movie ever, Avengers: Infinity War looks to be assembling just about every surviving Marvel Cinematic Universe character for the all-out war with Thanos (Josh Brolin) over control of the Infinity Stones and the future of the MCU. The newest TV spot for the film features yet another beloved supporting character who we now know will pop up for at least some of the film: M'Baku (Winston Duke), one of the standout Wakandans featured in Black Panther.
M'Baku's involvement make sense. At least one huge action setpiece in the film takes place in Wakanda, and we already knew that T'Challa (Chadwick Boseman) would be joined in the film by his allies Shuri (Letitia Wright) and Okoye (Danai Gurira). It only stands to reason M'Baku would show up as well. Plus, Black Panther is literally the biggest hit Marvel has ever had in the U.S. Leaving out beloved characters from the film would not be a good move.
Here's Infinity War's official synopsis:
An unprecedented cinematic journey ten years in the making and spanning the entire Marvel Cinematic Universe, Marvel Studios' "Avengers: Infinity War" brings to the screen the ultimate, deadliest showdown of all time. The Avengers and their Super Hero allies must be willing to sacrifice all in an attempt to defeat the powerful Thanos before his blitz of devastation and ruin puts an end to the universe. Anthony and Joe Russo direct the film, which is produced by Kevin Feige. Louis D'Esposito, Victoria Alonso, Michael Grillo, Trinh Tran, Jon Favreau, James Gunn and Stan Lee are the executive producers. Christopher Markus & Stephen McFeely wrote the screenplay.
Avengers: Infinity War opens in theaters on April 27. 15 days!
Gallery - The Best Marvel Cinematic Universe Costumes: